ROBINSONFEST
Featuring Jeremy Robinson
Kane Gilmour
& Xander Weaver

August 16th – August 19, 2018

REGISTRATION IS OPEN!
It's happening again! Robinsonfest! Don't miss this chance to meet with international bestselling author Jeremy Robinson, as he gives you a personal tour of New Hampshire locations featured prominently in many of his stories. Robinsonfest will be a chance to hang out with your favorite author and get the answers to all of your burning questions about Chess Team, Nemesis, and the many other characters in the Robinsonverse. Also joining Jeremy this year are author Xander Weaver (author of the Cyrus Cooper series), international bestselling author Kane Gilmour (Robinson's co-author on Omega and Viking Tomorrow), and New York Times bestselling author Graham Brown, co-author of the Clive Cussler's NUMA Files series!
We're still in the final planning stages for this year's event. Past years have featured guest appearances by authors Kent Holloway, Chris Kuzneski, Graham Brown, Edward G. Talbot, and Kane Gilmour, as well as Nemesis artist supreme, Matt Frank. We've also gone on cruises, blasted each other in laser tag, gone go-cart racing, explored the White Mountains, visited several real locations featured in Robinson novels, and eaten at a slew of awesome restaurants. This year we're planning to repeat a two-time previous year favorite event at Hilltop Fun Center (laser tag, racing, driving range, mini golf, etc…) and heading out to sea for a whale watch. We'll even get in some time by a local lake for kayaking/canoeing and maybe a dip in the water! Whatever we do, it's going to be relaxing and fun, and if you're thinking about attending for the first time, be prepared to go home having made several new friends.
Space is limited to just 35 people, so sign up now!
Please read this Accident Waiver and Release of Liability before registering.
By completing the registration process, you are agreeing to its terms.
Important Information
Robinsonfest 2018 will be held in Portsmouth, New Hampshire, USA, from August 16th –  19th. The nearest major airport to Portsmouth is Boston Logan International Airport.
Kane Gilmour is the event coordinator, and you can contact him at +1 (802) 595-2111 or by e-mail at kane@kanegilmour.com.
ITINERARY

(subject to change)
Thursday, Aug 16th

~3:35pm Pick up
~4:45pm Meet up in Lobby
~5:15pm Depart hotel
~5:30pm Dinner at Moxy
Friday, Aug 17th

~8:45am Meet up in Hotel lobby
~9:00am Depart Hotel
~9:30am Hilltop Fun Center
~12:30pm Depart Hilltop
~1:00pm Lunch at Wild Willy's Burgers in Rochester, NH
~2:00pm Travel to White Lake
~3:00pm Afternoon at White Lake State Park (beach and kayak/canoe rentals)
(Rain Plan: The movie MEG and coffee at Barnes & Noble)
~5:00pm Return to Hotel
~6:45pm Depart Hotel
~7:00pm Dinner at Tuscan Kitchen in Portsmouth, NH
~9:00pm Return to hotel
Saturday, Aug 18th

~7:30am Meet up in Lobby
~7:45am Depart Hotel
~8:30am Granite State Whale Watch in Rye, NH
~1:30pm Depart Rye
~2:00pm Lunch at Atlantic Grill in Rye, NH
~3:30pm Return to Hotel
~4:00pm Book signing and Q&A at the Hotel lobby
~6:30pm Down time
~7:15pm Low Key dinner at Hotel (Green Elephant Thai or Pizza takeout)
Sunday, Aug 19th

~10:00am Informal brunch at STREET in Portsmouth
Lodging
Homewood Suites by Hilton
100 Portsmouth Boulevard
Portsmouth, NH 03801
Ph: 1-603-427-5400
We have secured a Robinsonfest group rate using the name 'Robinsonfest.' The rate is 192 a night, for a suite with a King Size bed, a kitchenette, and a sofa with a Queen Size pull-out second bed.
Transportation
If you are flying in, we recommend taking bus transport from Boston's Logan airport to the Portsmouth Transportation Center, which is two miles south of town. C&J Lines has several plush buses a day from Logan, at a cost of approximately $46 per person, round trip. The ride is around 1.5 hours long. We will provide a connecting ride in a van from the Portsmouth Transportation Center to the hotel one time on Thursday. The exact time is TBD, but is generally late afternoon.
Another option is to take the Greyhound bus instead of C&J lines, which arrives at the 54 Hanover Street bus station in downtown Portsmouth. Greyhound only has two arrivals a day . Rate is between $19.00 and $49.00 round trip through Greyhound. This option would require transit from Logan airport to the Boston South Station Transit Center as well. We will not be collecting passengers from the downtown bus station, so if you chose this option, you would also need to get to the hotel, via taxi.
Event participants are welcome to come with their own transportation if they wish.
We will be providing a van service for all activities.
Meals
All meal and drink costs are not included, and are at the individual's expense. The meal on Thursday is optional and will be very informal, for those who have arrived early. The event actually begins on Friday morning. There will be several eateries fitting all price ranges near the hotel. If you have any allergies that might prevent you from eating at certain places, be sure to let us know and we'll do our best to make sure options are available.
Registration Fee
We are charging a $250.00 registration fee (per participant) for the event. It will cover costs for transportation with the vans, and pick-up and drop-off at the Bus Terminal.  Tickets for the cruise trip, and the Hilltop Fun Center are included in this registration fee also. Groups of 2–5 get a slight discount.
Where does the registration fee go? We do not see a profit off of the event. All money goes toward programming costs. The registration fee pays for the whale watch, Hilltop Fun Center, transportation, vans, gas, and drivers to take the whole group to various locations. The money does not go to Jeremy Robinson, and it's likely he will be paying for some of the event himself. He is also paying for all the books we will be giving away. We've worked hard to make this event as affordable as possible. As for the 35-person limit, that's simply the most we can fit into the venues, the vans, and a hotel.
Sign Up
Please use the Paypal link at the top of the page. Event attendance is capped at 35, so don't wait!
Authors This Year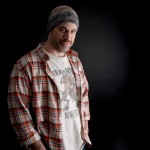 Jeremy Robinson – international bestselling author of Apocalypse Machine, The Distance, Infinite and over sixty novels and novellas translated into 13 languages he can't read. www.bewareofmonsters.com
Kane Gilmour – international bestselling author of The Crypt of Dracula and the co-author of Viking Tomorrow and Omega. He lives in Vermont and brews craft beer.
www.kanegilmour.com
Xander Weaver – author of the Cyrus Cooper thriller series including Dangerous Minds and Halon-Seven. He lives in northern Illinois with his wife and thirty-year-old turtle. www.xanderweaver.com