ROBINSONFEST
Featuring International Bestselling Author, Jeremy Robinson
September 28th – October 1st, 2017

With special guests, New York Times bestselling authors
Chris Kuzneski and Graham Brown,
along with international bestselling authors,
Kent Holloway and Kane Gilmour.
*Bios for attending authors at the bottom of the page!
It's happening again! Robinsonfest! Don't miss this chance to meet with international bestselling author Jeremy Robinson, as he gives you a personal tour of New Hampshire locations featured prominently in many of his stories. Robinsonfest will be a chance to hang out with your favorite author and get the answers to all of your burning questions about Chess Team, Nemesis, and the many other characters in the Robinsonverse.
In addition to finally having the chance to meet face-to-face with Jeremy and many of his fans you might know only through social media, you will also get the opportunity to meet and talk with Kane Gilmour and J. Kent Holloway. And this year we are bringing two other superstars on board: New York Times bestselling author of the Payne and Jones series and The Hunters series, Chris Kuzneski, and New York Times bestselling co-author of the Clive Cussler Numa Files series, Graham Brown!

Please read this Accident Waiver and Release of Liability before registering.
By completing the registration process, you are agreeing to its terms.
Important Information
Robinsonfest 2017 will be held in Portsmouth, New Hampshire, USA, from September 28th – October 1st. The nearest major airport to Portsmouth is Boston Logan International Airport.
Kane Gilmour is the event coordinator, and you can contact him at +1 (802) 595-2111 or by e-mail at kane@kanegilmour.com.
While the past two Robinsonfests have focused on the seacoast area, we're getting woodsy this time around. We'll be going on a cruise of Lake Winnipesaukee, exploring Franconia Notch, picking some apples (and other things), and last year's attendee favorite, spending a few hours at Hilltop Fun Center—Go-Cart Racing, Lazer Tag (LAZER TAG!), Mini-Golf, and more. The exact itinerary is subject to change, but the gist of the activities is apparent from the attached sample itinerary. Most importantly, you'll get a chance to meet Jeremy and ask him questions, as well as meeting Kane (and other authors) and hanging out with fellow Robinsonverse fans.
Sample Itinerary (*Subject to change)
Thursday
~3:35pm 'Standard' Pick up at Portsmouth Transportation Center to Hotel
~4:00pm Check in at Hotel.
~6:00pm Optional dinner at The Pointe in Kittery, ME
~8:45pm 'Late' Pick up at Portsmouth Transportation Center to Hotel
Friday
~8:00am Meet up in Hotel lobby
~8:15am Depart Hotel
~10:00am Mount Washington Cruise on Lake Winnipesaukee
~12:30pm Travel to Meredith, NH
~1:00pm Lunch at Hart's Turkey Farm
~2:00pm Travel to Franconia Notch
~3:00pm Franconia Notch State Park
~4:30pm Travel to Meredith, NH
~5:30pm Explore Downtown Meredith
~6:00pm Dinner at Lakehouse Grille in Meredith NH
~7:30pm Travel to Portsmouth
~8:30pm Return to hotel
Saturday
~9:00am Depart Hotel
~9:30am Hilltop Fun Center in Somersworth, NH (an attendee favorite from last year)
~12:30pm Depart Hilltop
~1:00pm Lunch at 110 Grill in Rochester, NH
~2:30pm Apple Picking at Butternut Farm in Farmington, NH
~3:30pm Return to Hotel
~4:00pm Book signing and Q&A at the Hotel lobby
~6:30pm Pickup at Hotel for Dinner
~7:00pm Dinner at Atlantic Grill in Portsmouth, NH
~9:00pm Drop off at Hotel
Sunday
~09:00am Informal breakfast/farewell at Roundabout Diner and Lounge
Lodging
Homewood Suites, 100 Portsmouth Blvd, Portsmouth, NH 03801. Phone: 603-427-5400. We have negotiated a rate of $182.00 per night for a One Bedroom Suite with a King size bed, which includes a full kitchenette and a living room with an additional fold out Queen sized bed. Contact the hotel directly to make your reservation, and use the name "Robinsonfest" to get the quoted rate and one of the rooms we reserved. These rooms will go fast, so make your reservations as soon as you know you can come.
Transportation
If you are flying in, we recommend taking bus transport from Boston's Logan airport to the Portsmouth Transportation Center, which is two miles south of town. C&J Lines has several plush buses a day from Logan, at a cost of approximately $46 per person, round trip. The ride is around 1.5 hours long. We will provide a connecting ride in a van from the Portsmouth Transportation Center to the hotel at two (2) times on Thursday, September 28th. The first ride will be at 3:45pm. The second will be a late pickup at 8:45pm. Please arrange your travel to coincide with these pickup times if you require transport to the hotel. We'd obviously prefer you make it to the first pick up time, so we need to make only one. But we'll make the second if necessary.
Another option is to take the Greyhound bus instead of C&J lines, which arrives at the 54 Hanover Street bus station in downtown Portsmouth, which is about 1.5 miles from the hotel. Greyhound only has two arrivals a day (and only one of which is after the hotel's check-in time). Rate is between $19.00 and $49.00 round trip through Greyhound. This option would require transit from Logan airport to the Boston South Station Transit Center as well. We will not be collecting passengers from the downtown bus station, so if you chose this option, you would also need to get to the hotel (approx 1.5 miles from the downtown bus station), via taxi.
Event participants are welcome to come with their own transportation if they wish.
We will be providing a van service for all activities.
Meals
All meal and drink costs are not included, and are at the individual's expense. The meal at The Pointe restaurant on Thursday is optional and will be very informal, for those who have arrived early. The event actually begins on Friday morning. There are several eateries fitting all price ranges near the hotel.
Registration Fee
We are charging a $250.00 registration fee (per participant) for the event. It will cover costs for transportation with the vans, and pick-up and drop-off at the Bus Terminal. The fee will also defray some of the costs associated with bringing additional superstar authors to the event. Tickets for the lake cruise trip, and the Hilltop Fun Center are included in this registration fee also. Groups of 2–5 get a slight discount.
Where does the registration fee go? Yes, we raised the registration fee slightly this year, but we needed to do that to bring you more fantastic authors. We do not see a profit off of the event. All money goes toward programming costs. The registration fee pays for the cruise, the other authors' travel costs, transportation vans, gas, and drivers to take the whole group to various locations, up to 2 hours away. The money does not go to Jeremy Robinson, and it's likely he will be paying for some of the event himself. He is also also paying for all the books we will be giving away. We've worked hard to make this event as affordable as possible, and we are doing it because fans have asked for it. As for the 35-person limit, that's simply the most we can fit into the venues, the cruise, the vans, and hotel.
Sign Up
Please use the Paypal link at the top of the page. Event attendance is capped at 35, so don't wait!
Authors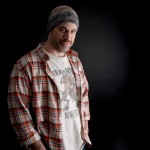 Jeremy Robinson – international bestselling author of Apocalypse Machine, The Distance, Infinite and over sixty novels and novellas translated into 13 languages he can't read. www.bewareofmonsters.com
Chris Kuzneski – the New York Times bestseller and award-winning author of The Secret Crown and The Prisoner's Gold. He lives on the Gulf Coast of Florida and has a newly found yen for international travel. www.chriskuzneski.com
Graham Brown – the New York Times bestselling author of Nighthawk and Black Rain. He lives in Arizona and is a former pilot and fan of The X-files. www.authorgrahambrown.com
Kane Gilmour – international bestselling author of The Crypt of Dracula and the co-author of Ragnarok and Omega. He lives in Vermont and brews craft beer.
www.kanegilmour.com
J. Kent Holloway – international bestselling author of The Cursed and Clean Exit. He lives in St. Augustine, Florida, and works as medical examiner. www.kenthollowayonline.com